Hello all,
I have a 1963 Jeep J300 pick-up truck. Years ago I transplanted an A/C unit from a '68 Wagoneer into my truck and finally I was able to piece it all together.
My unit is like this one: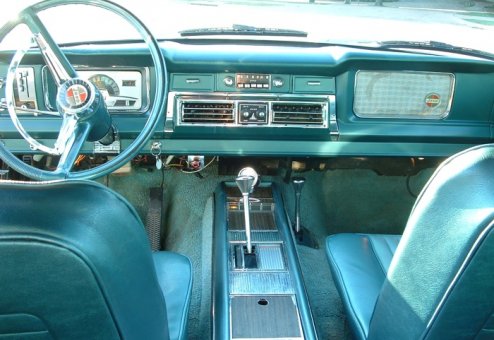 I replaced all lines, dryer/accumulator, condenser (parallel flow), sanden compressor... I'm running R152A. Low side pressure is 40PSI, high is only 80PSI at idle.
The interesting thing is that even with such a small pressure differential, it cools reasonably well. Today it was 90F and humid and I was quite comfortable inside. It just takes a long time to cool the -not so well insulated- cabin. I can't help but think that I'm missing on a lot of performance, which is badly needed when the sun hits the cabin dead on (no tinting or filtering).
Is my TVX (I'm assuming) expansion valve stuck open? (this I did not replace) Unfortunately the expansion valve is really hard to reach or photograph. Any ideas?
Thanks.
Mikel