Automotive Air Conditioning Information Forum (Archives)
POA Removal problems
71ls5 on Tue June 18, 2013 12:51 AM
Year: 1971
Make: GM
Country of Origin: United States
Hi, I am trying to remove my POA valve from the car so I can adjust it for a 134A changeover from R12. Its a 1971 GM corvette so old and original and unfortunately one last connection on top is frozen real good. I have been patiently trying for the last month, Yes last month to remove it this fitting. I got all the connections off except for the top as seen in the picture below. Its a steel male nut to AL female thread on the POA valve.

I have tried:

PB blaster Penetrating fluid
WD40
aircraft stripper
SOK Penetrating fluid
Acetone & ATF mix
Above with a heat (small micro torch on the AL POA valve top
Lots of muscle but care to hold it inline as not to put excessive pressure on the core.

No luck no budge....any other ideas? I am contemplating seeing if I can adjust and test in the car but I don't have the info to see if I can do this ..especially with the top fitting still attached. My last resort is to just leave it alone in fear of breaking the core and having a real costly mess on my hands.....I am really at my wits end here on this and need some advice.....

[URL=http://s1198.photobucket.com/user/nochain/media/P1040557_zps2d12cc8d.jpg.html]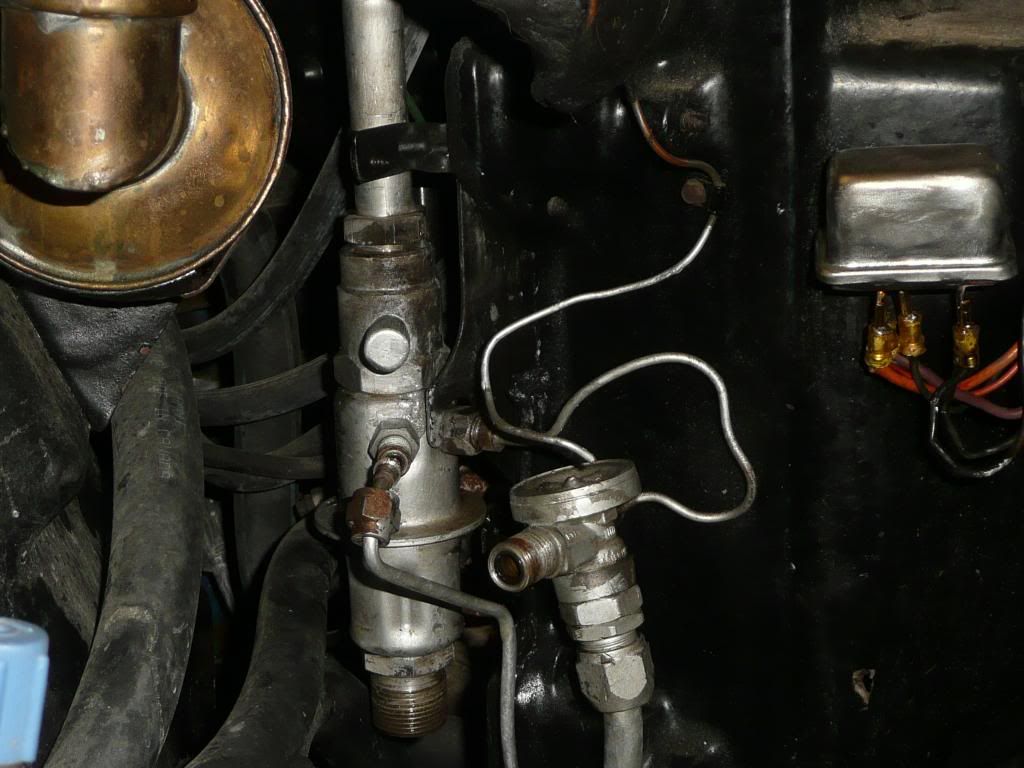 [/URL]
crawdaddy on Sat November 23, 2013 8:37 PM
sorry, still haven't gotten used to this forum...
I feel your pain on that stuck POA valve. I tried off and on on mine for over a month as well. Mine is on a 1969 Camaro. I was about to try dry ice when I borrowed the biggest and longest handle crescent wrench I could find along with another huge wrench to steady the valve. The crescent wrench was 15 inches long. It finally worked and came loose but with yours mounted sideways I don't know what kind of room you have to work.
I know it isn't a solution but I just wanted to let you know to keep trying.....I did soak the junction with PB Blaster every other day as well.
northernbeach on Wed February 12, 2014 5:11 AM
Well I have never gone thorough with such type of problem so no idea about this. If I get any information related to this I'll definitely share with you. I think you should search on Google also.

-------------------------
[url=http://www.northernbeachesair.com.au]gas heating[/url]
[url=http://www.northernbeachesair.com.au]ducted heaters[/url]

We've updated our forums!
Click here to visit the new forum
Copyright © 2016 Arizona Mobile Air Inc.