Automotive Air Conditioning Information Forum (Archives)
Chilton's Charging Procedure
wptski on Sun June 02, 2013 8:21 PM
Year: 1978
Make: Chevy
Model: Corvette
Engine Size: 5.7L
Refrigerant Type: R12
Country of Origin: United States
I was looking at three books I purchased many years ago about automotive AC systems. One of which was Chilton's Automotive HVAC 1970-1976, a 1976 printing date. Take a look at the two images which are only part of the procedure they outline. Does anyone have any issues with what's stated.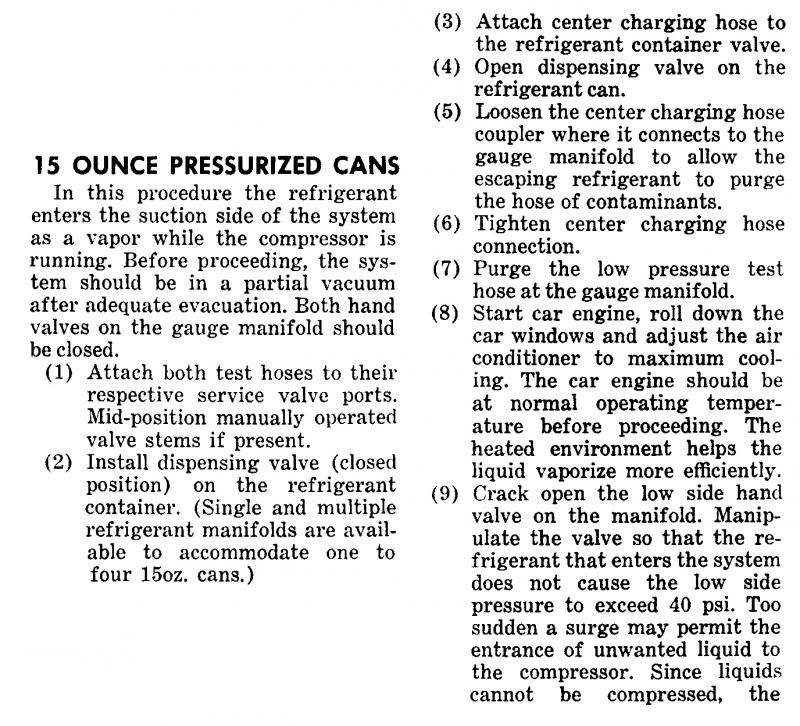 Edited: Sat June 08, 2013 at 2:06 PM by wptski

We've updated our forums!
Click here to visit the new forum
Copyright © 2016 Arizona Mobile Air Inc.