Automotive Air Conditioning Information Forum (Archives)
expansion valve size question
Eastoahu on Wed May 27, 2015 7:06 PM
Year: 1991
Make: Nissan
Model: 240sx
Engine Size: 2.4 L
Refrigerant Type: r12 to r134a

Hello. So I'm converting my AC system to r134a, I've disassembled all lines, and flushed all components and vacuumed the system. Now I'm trying to change out the expansion valve, but the new valves "feeler bulb" is much longer than the original one on my car. I checked Napa and O'Reilly and the sizes are the same. Should I go ahead and use the new one and insulate it well?? I'll attach a picture. Thanks guys.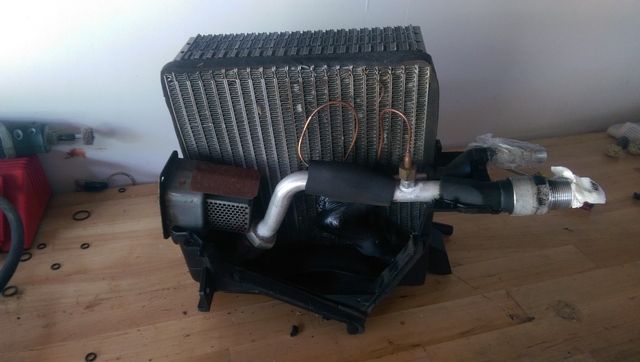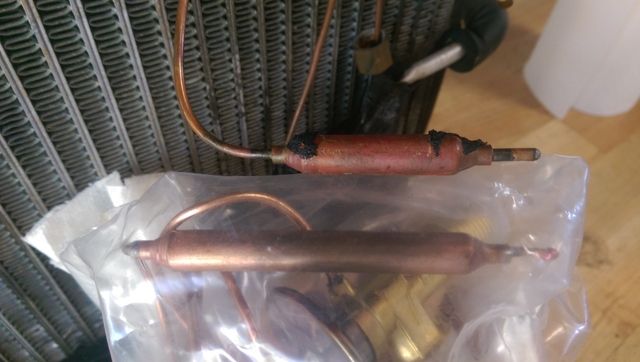 Edited: Wed May 27, 2015 at 7:17 PM by Eastoahu

TRB on Wed May 27, 2015 7:23 PM
Just be sure to wrap the tube with the tar like tape. If the old valve is good? No real reason to swap it out as they work of temp.

-------------------------

When considering your next auto A/C purchase, please consider the site that supports you:
ACkits.com

Contact: ACKits.com
Eastoahu on Wed May 27, 2015 8:20 PM
The ac system has never worked since I've owned the car, and the system has been open for a long time so I decided to just change the valve too. Here's another picture of how the new sensor bulb mounts to the line, notice the gap where the line starts to bend. Will the reading be correct??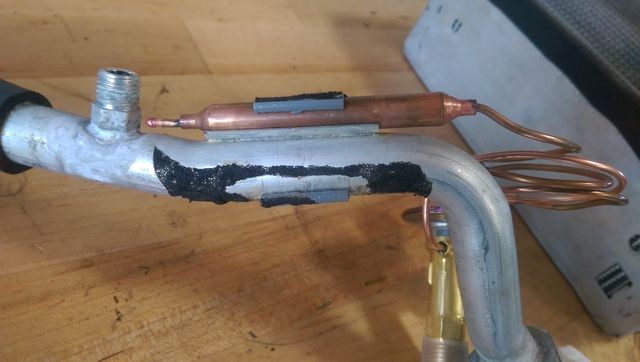 Edited: Wed May 27, 2015 at 8:21 PM by Eastoahu

Dougflas on Thu May 28, 2015 5:25 PM
you should be ok. Just use the cork tape to insulate it.
We've updated our forums!
Click here to visit the new forum
Copyright © 2016 Arizona Mobile Air Inc.