Automotive Air Conditioning Information Forum (Archives)
Melted Dust Caps
Airstream on Fri May 08, 2015 5:21 PM
Year: 1999
Make: Chevrolet
Model: Silverado

I installed a new Delphi compressor from Auto Zone on my Silverado last month. In addition to the accumulator & o-tube, new Shraeder valve screw-in INSERTS, along with the new dust caps included in the kit, were installed for good measure. The truck's interior is now cool again.

Today, while checking the oil, I noticed both dust caps were loose. Come to find out they were loose because the tops had MELTED into both Shraeder valves.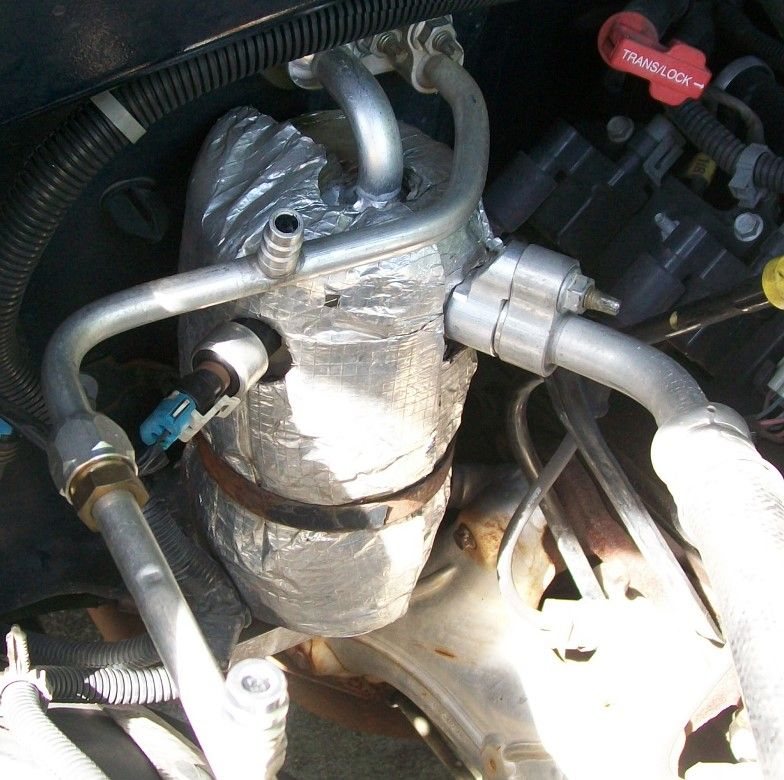 Is this common? I cannot come up with any reason other than poor choice of material.

Thanks,
Tom
TRB on Fri May 08, 2015 9:49 PM
Not common.

-------------------------

When considering your next auto A/C purchase, please consider the site that supports you:
ACkits.com

Contact: ACKits.com
GM Tech on Fri May 08, 2015 10:35 PM
Low side should have been cool-- perhaps the oil reacted

-------------------------
The number one A/C diagnostic tool there is- is to know how much refrigerant is in the system- this can only be done by recovering and weighing the refrigerant!!
Just a thought.... 65% of A/C failures in my 3200 car diagnostic database (GM vehicles) are due to loss of refrigerant due to a leak......
We've updated our forums!
Click here to visit the new forum
Copyright © 2016 Arizona Mobile Air Inc.