Automotive Air Conditioning Information Forum (Archives)
Please help me identify this hole on my ac compressor
eins on Mon September 17, 2012 11:28 PM
Year: 2002
Make: bmw
Model: 530d
Engine Size: 3000
Refrigerant Type: r134a
Country of Origin: Nicaragua
Hello Ac enthusiasts,

I bought a brand new compressor for my bmw 530d however there is a hole on it that I don´t know what this hole is for. Take a look please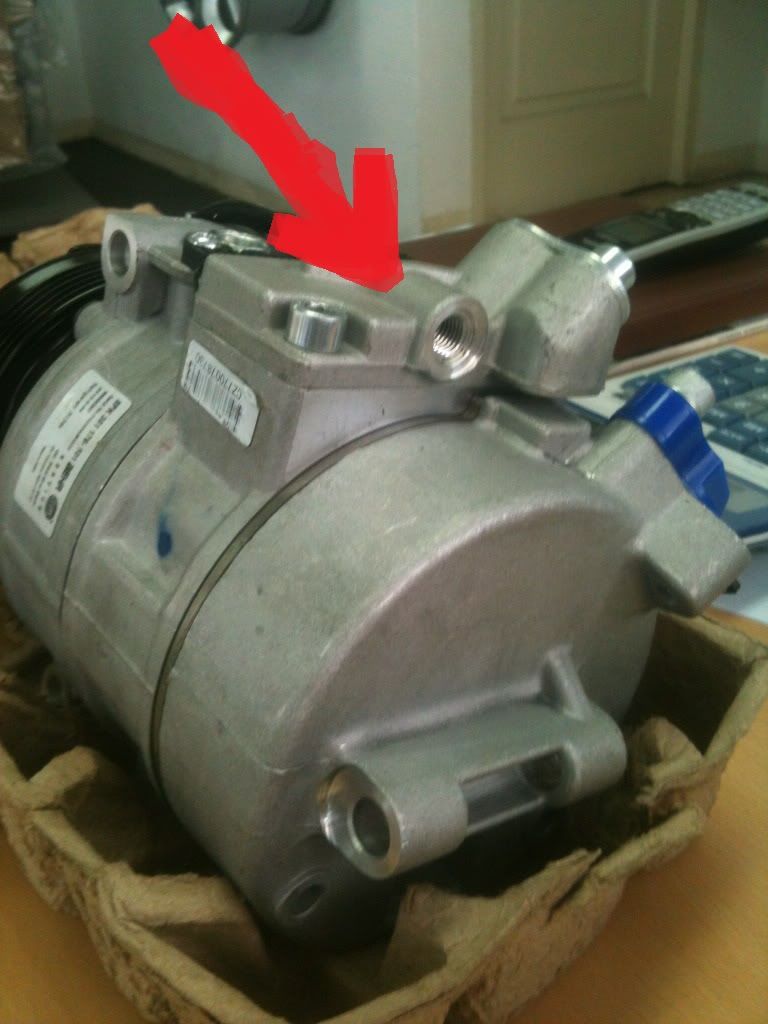 Here is another angle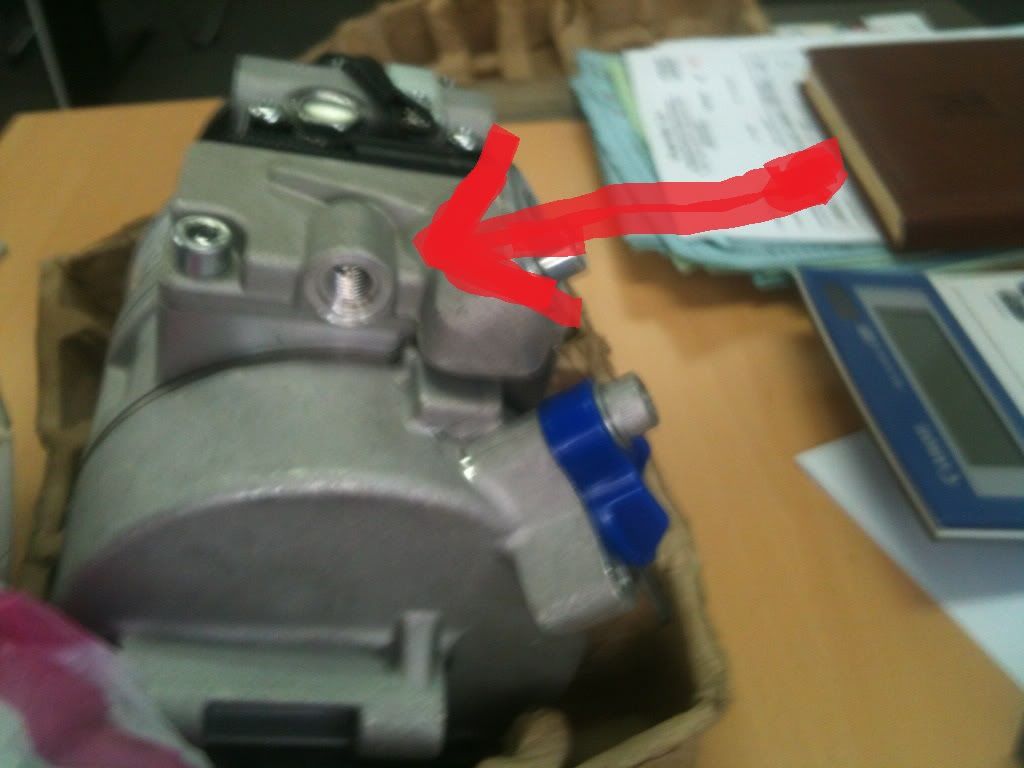 What is this hole for?

I would appreciate your help please. Thanks

I
TRB on Mon September 17, 2012 11:46 PM
Pressure switch port I believe.

-------------------------

When considering your next auto A/C purchase, please consider the site that supports you:
ACkits.com

Contact: ACKits.com
eins on Tue September 18, 2012 12:01 AM
Thanks trb, What is supposed to connect to that hole if anything?, or can I just use the compressor with the hole open like that?
GM Tech on Tue September 18, 2012 8:19 AM
You typically transfer the switch (or high pressure relief valve) from the old unit to the new unit--do you have the old unit? Replacement compressor manufacturers save money by not supplying parts you should already have...

-------------------------
The number one A/C diagnostic tool there is- is to know how much refrigerant is in the system- this can only be done by recovering and weighing the refrigerant!!
Just a thought.... 65% of A/C failures in my 3200 car diagnostic database (GM vehicles) are due to loss of refrigerant due to a leak......
eins on Tue September 18, 2012 9:06 AM
Thanks GM Tech, I have the old compressor which has the old relief valve.
Where can I get another relief valve? Just in case I transfer the old relief valve to the new compressor and the old relief valve is faulty.
We've updated our forums!
Click here to visit the new forum
Copyright © 2016 Arizona Mobile Air Inc.