Automotive Air Conditioning Information Forum (Archives)
Schrader valve lower portion "stuck" in line?
James89dx on Wed April 18, 2012 10:29 PM
Year: 1989
Make: Honda
Model: Civic
Engine Size: 1.5
Refrigerant Type: R12

In anticipation of re-doing my complete system (hopefully) this weekend I went to replace the schrader valves tonight and one came out as expected. The other somehow managed to just disembowel itself leaving part of the valve hopelessly stuck in the line. Here are a few pictures to show what I mean:


This picture shows the two valves removed. As you can see the one somehow only pulled the center section out: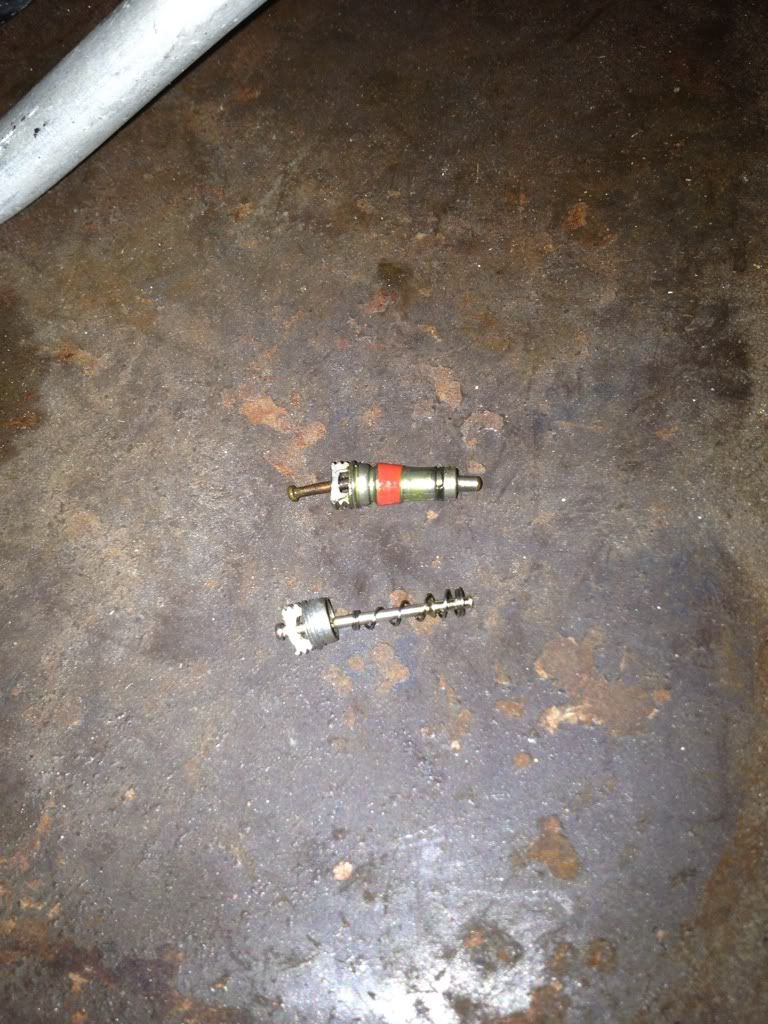 These pictures show the part stuck in the line: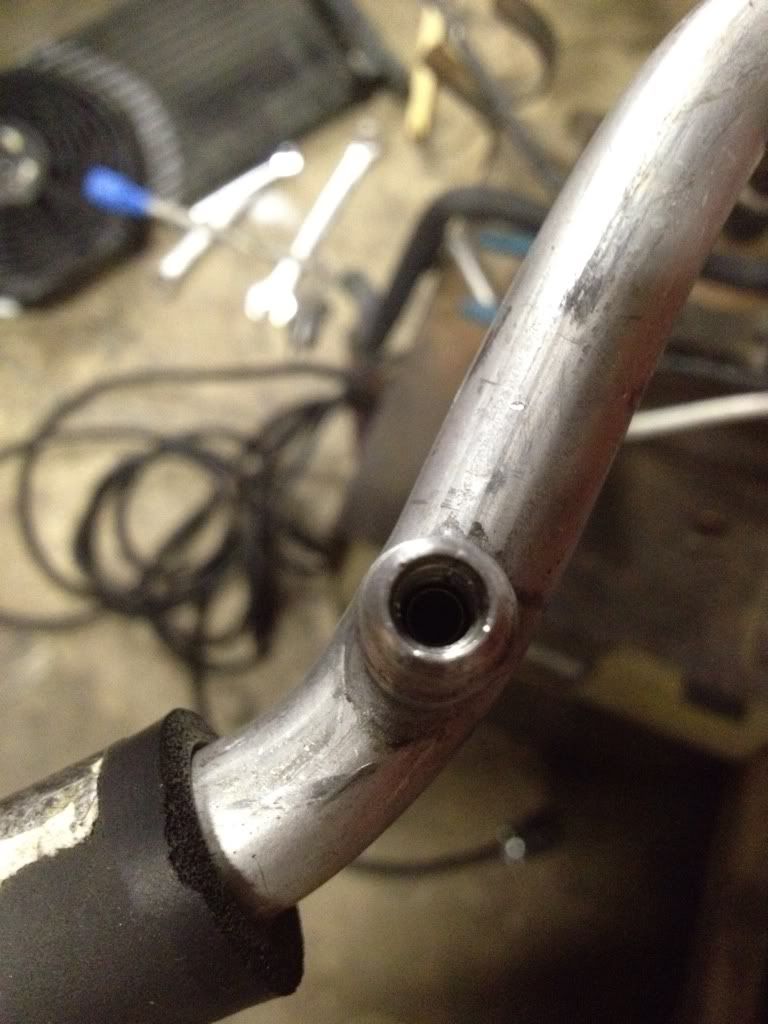 Pretty frustrated here. I tried bending a slight flare on the end of a paper clip to "hook" the stuck portion to pull it out but it's not budging. Any tips?
Cussboy on Thu April 19, 2012 2:12 PM
Tap in a bolt extractor and turn counter clockwise ?
NickD on Thu April 19, 2012 3:37 PM
Those common four way tire valve stems that been around ever since I can remember are for that exact purpose, to remove a broken valve stem.






That pointed end is the end you use.

Edited: Thu April 19, 2012 at 3:39 PM by NickD

James89dx on Thu April 19, 2012 5:12 PM
Oh boy I feel like an idiot now. My valve tool has a few extra bits with it including an extractor bit but I didn't put two and two together. I've never had a problem getting a schrader valve out before now (though, granted, I havent fooled with that many over the years). I'll try that tonight after work. Thanks!
James89dx on Fri April 20, 2012 1:53 PM
Well the bit was far too large in diameter to fit way down into the valve. The bit was "bottoming out" on the opening before even reaching the stuck section further below.

I ended up drilling into it with a small drill bit and was thankfully able to get it to grip and pulled it out. I've now got new schrader valves in both lines
We've updated our forums!
Click here to visit the new forum
Copyright © 2016 Arizona Mobile Air Inc.