Automotive Air Conditioning Information Forum (Archives)
Which oil is green?
Airstream on Thu July 21, 2011 6:12 AM
Year: 1984
Make: Suburban
Model: dual-air
Refrigerant Type: R134a

I made a mess while connecting my gauges up to the cold engine the other day:




Yes - that is refrigerant oil, and not antifreeze.

When my truck was converted to R134a several years ago, I never thought to ask which oil (ester or PAG) was used to replace the R12's mineral oil. Now I wonder if all the old oil was removed because the puddle in the next image looks like it is separating: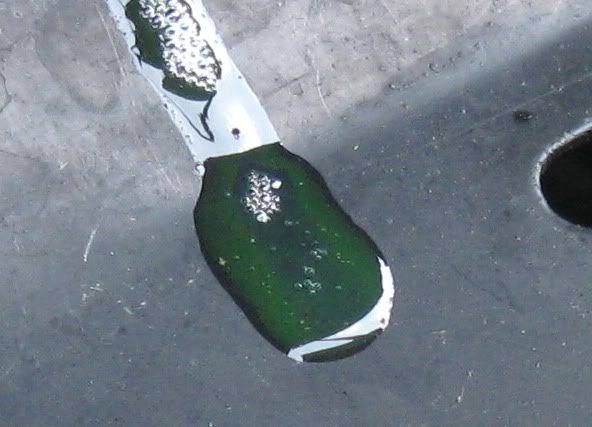 Is there a color associated with either PAG or ester oil?

Thanks,
Tom
mk378 on Thu July 21, 2011 6:20 AM
The green color is UV dye, which can be added to any oil to make leaks easier to see. Without dye, PAG and ester oils are both clear.
We've updated our forums!
Click here to visit the new forum
Copyright © 2016 Arizona Mobile Air Inc.