Automotive Air Conditioning Information Forum (Archives)
dryer site glass - who has some?
pacecarjeff on Fri May 29, 2009 11:44 PM
Country of Origin: United States
I am going to rebuild some GM antique receiver driers - I need to find a source for the site glass window.
Does anyone know where I can buy these? - I need a bunch of them

GM used these as a standard size from the 50's, all the way through the 80's.
Thanks A/C forum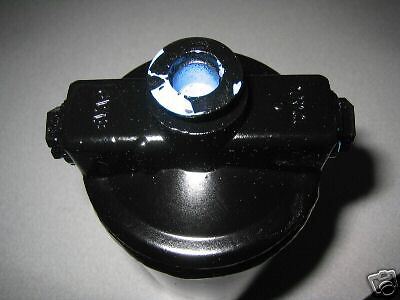 Cussboy on Sat May 30, 2009 10:26 AM
"Sight" glass, so you can observe.
pacecarjeff on Sat May 30, 2009 10:16 PM
Yes - there is a window on the top of all the GM R/D units.
I need a source for the little glass piece.
CCWKen on Sat May 30, 2009 11:10 PM
I think he was trying to tell you it's called a "sight glass" and not "site glass".

I've only seen these offered as an in-line kit like the filters. I've never seen a listing for just the glass. I think it's borosilicate glass but do a Google search on "sight glass" and find a supplier.


-------------------------
Ken Kopsky

Custom Car Works
"Rules are for the guidance of wise men and the obedience of fools."
pacecarjeff on Sat May 30, 2009 11:30 PM
OK, Yes - I knew that.
I tried google but the choices were just OVERWHELMING.


Thought I would ask here, to try and narrow it down a bit.

Yes - GM used to offer a kit, and I used to have a supply of just the glass.
Not any more - need to find a source

Edit: was hoping one of the A/C supply companies looking here would respond "yes they have those"



Edited: Sun May 31, 2009 at 9:42 AM by pacecarjeff

We've updated our forums!
Click here to visit the new forum
Copyright © 2016 Arizona Mobile Air Inc.