fasto on Wed April 28, 2010 6:52 PM
Year: 1978
Make: Datsun/Nissan
Model: 280Z
Engine Size: 2.8
Refrigerant Type: ?
Ambient Temp: --
Pressure Low: --
Pressure High: --
Country of Origin: United States
Thanks for hosting this great site.

I know what you're thinking, a rustbucket 32 year old 280Z from Massachusetts! It's not so, I imported this car from Phoenix, AZ last November and it's been in my garage since. It's in excellent condition, even the paint is original.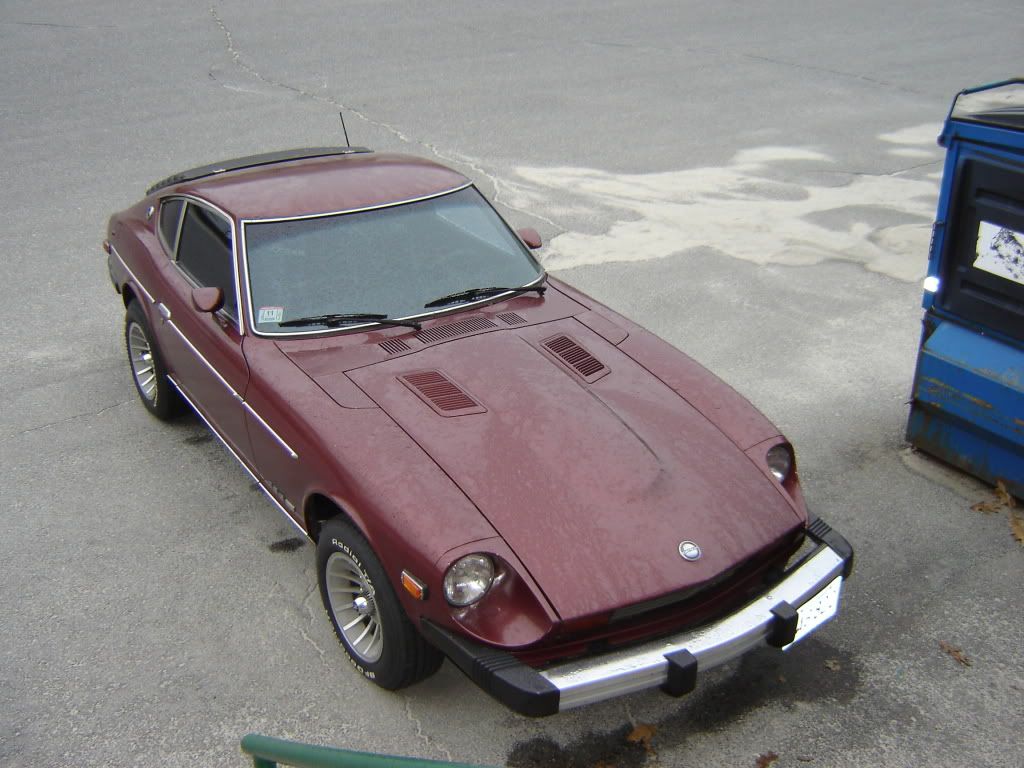 When I was in Phoenix looking at the car, I ran the AC briefly and it does work. I've not run it since, because...
It has R134 conversion fittings on it. There's no other info as to what was done, no conversion sticker or anything. The receiver/drier appears to be original. There's no HPCO, but there is an LPCO.

I don't want to wreck the compressor because of bad oil circulation. As I have no idea of what was done to the AC system, I would think the best idea is to start over, clean & flush the lines (they're *copper pipes* and yes, they've got Nissan part # tags on them, still), the evaporator & TXV, empty the oil from the compressor, flush the condenser, etc. to get back to a clean system. I suspect that a conversion in a can was done, though there is a high-side R134a service port adapter installed. So, I suspect there's a mix of mineral and ester oils.

I would replace the receiver/drier. Then, should I even bother with R134a or should I just use R12? The condenser is a two-pass serpentine design, and as I said the hard lines are copper, as is the evaporator (presumably, I've not really taken it apart yet). The system capacity is quoted as 24 to 30 oz of refrigerant and I haven't found the oil capacity yet. The interior volume of the car is quite small but it is all black inside (vinyl!).

I have the factory service manual. It's quite quaint, in some ways ("vent off excess refrigerant"). It also provides a very large set of AC performance graphs unlike any other manual that I've seen.

I suspect that just using R12 is the right answer, but I thought I'd ask, anyway.

Thanks,
Aaron
TRB on Wed April 28, 2010 11:39 PM
Flush it - new drier - R12.

-------------------------

When considering your next auto A/C purchase, please consider the site that supports you:
ACkits.com

Contact: ACKits.com
mk378 on Thu April 29, 2010 12:11 AM
Also check thoroughly for leaks (under vacuum and pressure) before charging the R-12 so you don't waste it. R-134a can be used as a leak testing agent, charge to less than saturation pressure and don't run the compressor.